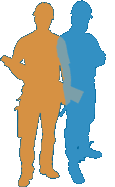 Gil Hyatt Construction is a General Contractor and leader of commercial construction in South Florida with prestigious clients such as McDonalds, Wendy's, Mobil and more!
We have over 30 years of quality and consistency construction experience. We build turn key projects in half the time of our competition. As a family owned and operated business, we work hard to keep a great name and reputation. We build mostly in Broward County and are growing fast!
Thanks for visiting our site.